Finding the right surgeon can be a long process, and sometimes the right surgeon for you may not be in your area. Our practice warmly welcomes out-of-town and international patients.
To help ensure quality care and convenience for patients who may not be able to fly in for a face-to-face consultations, our surgeons offer virtual consultations to accommodate patients from afar. We will gladly assist you as we employ a concierge approach to booking your surgery.
With over 20 years of experience, our highly skilled, duly accredited plastic surgeons, Dr. Jon Perenack and Dr. Lucius Doucet offer the most innovative surgical and cosmetic procedures for the face and body for patients throughout the nation.
JON PERENACK, MD, DDS
Diplomate of the American Board of Cosmetic Surgery, Facial Cosmetic Surgery
Internationally recognized surgeon, lecturer & author
LUCIUS DOUCET III, MD, FACS
Board Certified by the American Board of Plastic Surgery • Teaching faculty of both LSU and Tulane's Plastic Surgery Programs
Schedule your virtual consultation by following these three easy steps!
Step 1: Request a Virtual Consultation
Requesting a virtual consultation can be done by emailing our patient care coordinator or speaking directly with our patient care coordinator by dialing 225-927-7546, selecting option 1 for appointment desk, then option 1 for the Baton Rouge Location.

If emailing, please let us know the area/areas you would like to address and your contact information.

To secure your virtual consultation, a non-refundable pre-payment of $150 will be collected. Once your surgery is scheduled, this pre-payment will be applied to your final surgery quote. After securing your virtual consultation, our patient care coordinator will email you a set of new patient paperwork for you to complete prior to your consultation. This information will be reviewed by our physicians and kept strictly confidential.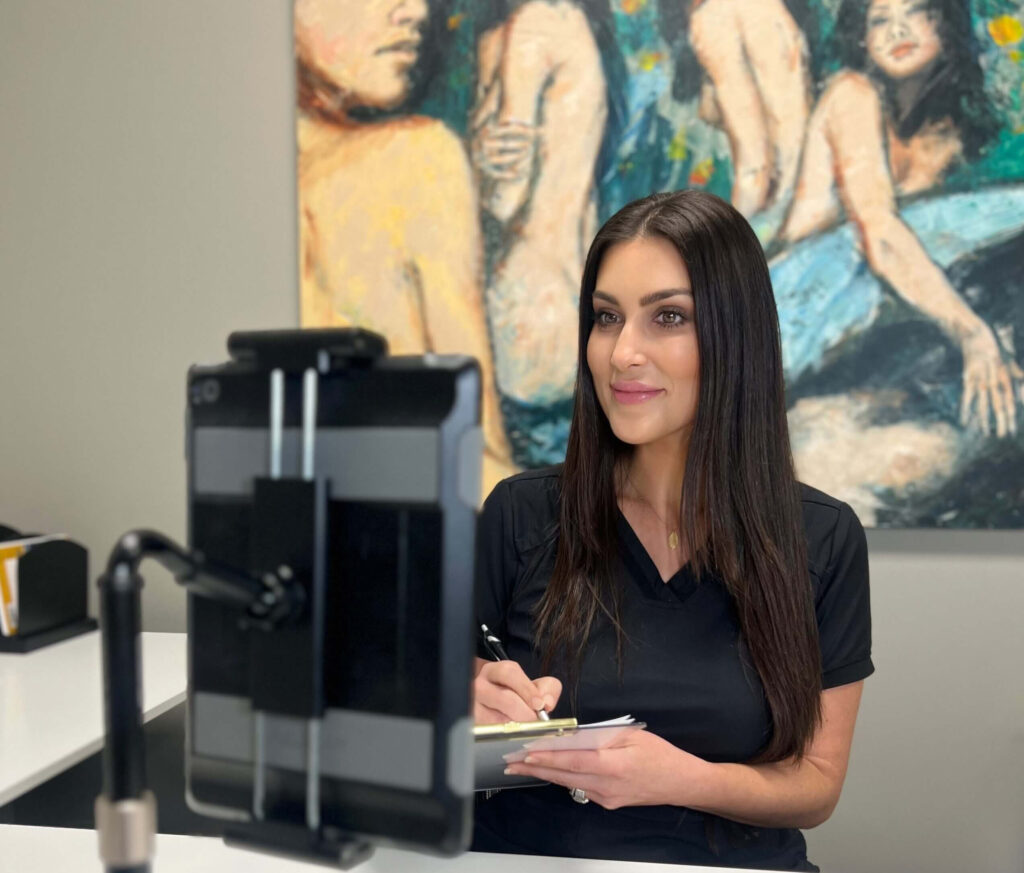 Step 2: The Virtual Consultation
The virtual consultation can be conducted via FaceTime or Google Duo.
The purpose of this consultation is to allow you to discuss your concerns, your goals, and to provide you with an overall more comprehensive understanding of the surgery process.
In doing this, Dr. Perenack and Dr. Doucet will acquire the information they need to understand what you would like to achieve and to determine your candidacy for your selected procedure.
You will then be given a surgical assessment and an overview of your treatment plan. Your surgery coordinator will discuss all the pre- and post-operative requirements, fees, and financing options and ensure that you know what to expect during your surgical journey.
Final assessment and price estimate will be confirmed during your in-person visit prior to your surgery.
Step 3: Schedule Your Surgery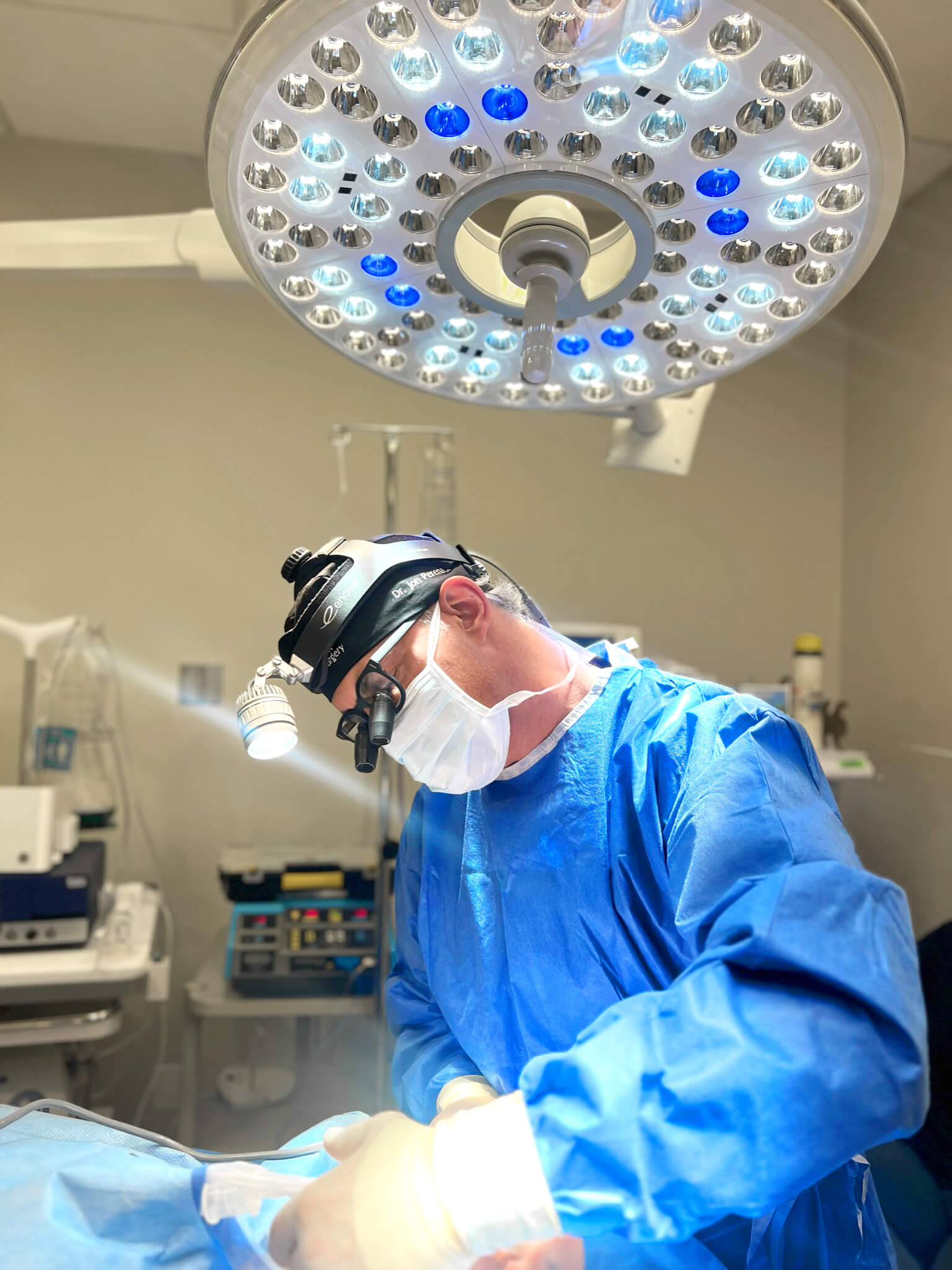 Once your candidacy is confirmed and you decide to proceed with surgery, our surgery coordinator will assist you in scheduling your in-person consultation and pre-operative appointment.
You will need to arrive at least 24 – 48 hours prior to the date of your surgery to ensure there is sufficient time for the in-person evaluation as well as all the necessary pre-operative arrangements.
We understand that scheduling a surgical procedure around work and personal life can be difficult and our team is here to accommodate you.
If you have a preferred surgery date, we suggest calling at least two months in advance to schedule your procedure. Doing this will help ensure you get a date that best coincides with your schedule.
To secure your surgery date, we require a non-refundable deposit of 10% which is deducted from the total surgery fee.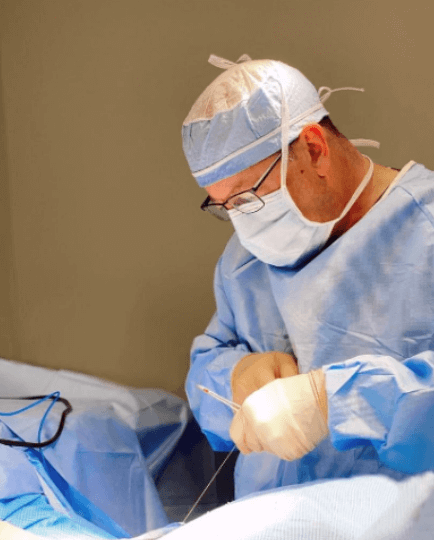 Hotel and Concierge Information
Our office can also assist you with making local arrangements if needed. We recommend flying into the Baton Rouge airport which is 20 minutes from our office or the New Orleans airport, which is within 60 minutes from our office.
Our surgeons prefer that you arrive at least 1-2 days prior to surgery to ensure there is sufficient time for all the necessary pre-operative arrangements. It is suggested that you allow sufficient time in Louisiana post procedure. This will allow for a proper recovery time as well as post-op visits. Recovery time depends on the extent of the surgery you have. In general most patients can travel 7 days post procedure. Subsequent post-ops may be conducted virtually.
Both of our surgeons have arrangements with several local hotels that are both suitable and comfortable for recovery. You will receive a corporate discount during your stay.
Appointed Local Accomodations
The Renaissance Baton Rouge Hotel
700 Bluebonnet Blvd
Baton Rouge, LA 70810
225-215-7000
The Watermark Hotel
150 Third Street
Baton Rouge, LA 70801
225-408-3200
Concierge Information
It is a requirement that all patients be monitored for at least the first 24 hours following surgery by a caretaker. If you are unable to have someone travel with you to assist with post procedure after care, our office can arrange for private assistance during the time of your recovery.
A caretaker can assist with:
Transportation
Grocery shopping/general errands
Personal and hygiene care such as bathing,
Grooming, and toileting
Wound care
Communication between both the doctor and staff
Your caretaker can also provide companionship and emotional support. Our goal is to make your experience as comfortable and rewarding as possible.
Appointed Local Nurse Concierge Services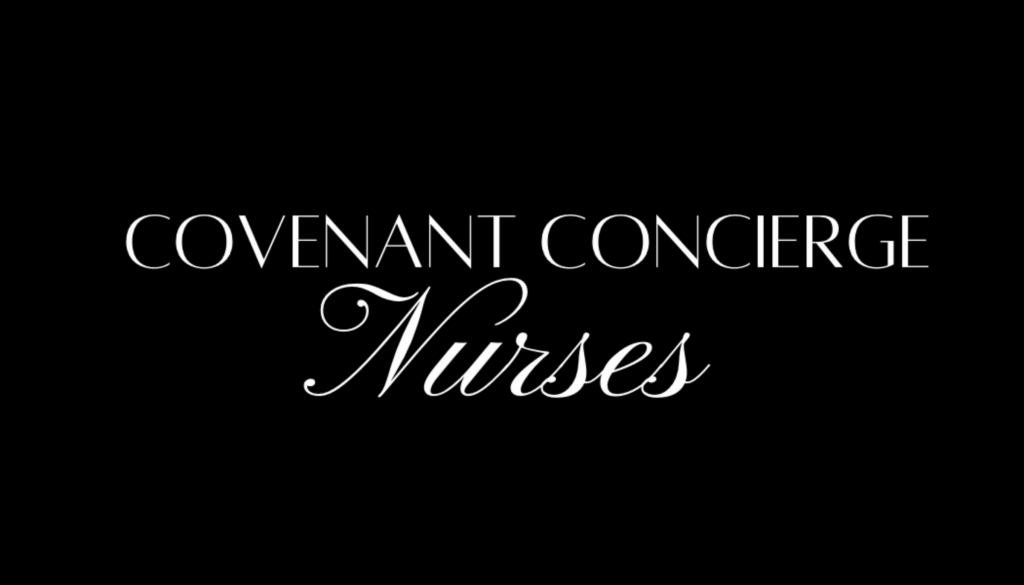 Covenant Concierge Nurses
Nakeya Overton, RN, RN-BC
Baton Rouge, LA
225-620-6705

Decision Critical Concierge Nursing Services
16285 Highland Road, Suite B
Baton Rouge, LA 70810
225-320-1201